Crystal Lake Community High School


Class Of 1970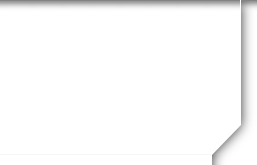 Message Forum
Welcome to the Crystal Lake Community High School Message Forum.
The message forum is an ongoing dialogue between classmates. There are no items, topics, subtopics, etc.
Forums work when people participate - so don't be bashful! Click the "Post Response" button to add your entry to the forum.
05/03/10 09:44 PM
#2

To All the Committee Members...I have been cruising the site...Wonderful Job!!! Thanks to All for the Extraordinary Efforts...Heck does it really surprise you tho??? Great People Do Great Deeds!!

Thanks Again...Buddie Nystrom
05/27/10 10:54 PM
#3

An Update on Gregory Slovacek


Your e-mails mean a great deal to me! One who has friends is truly blessed!

More good news to report. I will be discharged from Marionjoy on 6/2/2010 for HOME care. I'll have services in my home until the medical team decides that I can continue physical therapy, occupational therapy, speech therapy, etc., on an outpatiet basis.

Again, right now, life has presented me a unique set of challenges. I guess, by burning that candle at both ends, I finally got burned! I'm here for MRSA, an open abdominal wound from surgery due to cellulitis, as well as general deconditioning, etc. Unfortunately, at present, due to oxygen starvation, I have some short term memory loss, as well as some impairment of the higher level task switching cognitive functions. This will all come back, but it will take time, hence the need for occupational, physical and speech therapy.

However, God is taking this time, where I'm forced to slow down, to give me the opportunty to refocus, reassess, to grow closer to Him, as well as recognizing some of life's simple pleasures, such as the smell of flowers on a Spring day, as I experienced last Sunday.

Also had a WONDERFUL visit from Paul & Paula Stuck, along with their son, David. It was truly a blessing, as was Paul. Please keep Paul in your thoughts and prayers too, since he also is facing some major life issues at this time. Yet, despite that, he was there to lift me up. To use the overworked word younger folks use: "AWESOME!" Proverbs 27:7 & Philippians 4:13 are SO true!

Again, thanks for your kind and caring concern. Feel free to post this the the Class website. All the best!

Greg Slovacek

06/07/10 12:52 AM
#4

This is the original post on Greg's condition submitted by Greg's family.
There has been a update posted since this notification. See below.........

Hi!

Greg Slovacek has so enjoyed reconnecting with all of his classmates on
this site that we thought that many of you might like to know what is
going on with Greg (although some may already know because of our
posts on Facebook.)

Greg has re-contracted the MRSA infection that he has been battling for more than a year. He was admitted to Sherman Hospital on May 2, 2010, after which he underwent abdominal surgery for MRSA/cellulitis. This has resulted in an open wound, however, it does seem to be healing and closing.

Other complications resulted in high CO2 levels and respiratory problems, which resulted in Greg's being in the Critical care ICU until Friday, May 7th. He was transfered from ICU, with plans to transfer him to Marionjoy Rehabilitation Hospital in Wheaton, IL. However, this has also required Greg to remain on oxygen.

Unfortunately, his transfer to Marionjoy was not uneventful. The first ambulance company assigned to transfer him had the gurney turn over and collapse with Greg in it, causing him to fall from its maximum height onto the floor of the hospital room. As a result, Greg is now also dealing with lumbar and cervical spine pain and issues.

Due to the elevated CO2 levels, Greg is also dealing with some cognitive and other issues. He will be undergoing extensive rehabilitation at Marionjoy for the immediate future.

Greg would appreciate the prayers of his friends as he weathers this storm, but he also knows that God will see him through this. He also is looking for the lesson in this latest challenge (even if it is just for greater patience and reliance on God.) He is looking forward to being with all of you at the reunion in August!

You can call Greg at (630) 347-3233, which is his cell phone number.

Sincerely,
THE SLOVACEK FAMILY
06/10/10 08:35 PM
#5

Help me find a long-lost friend.

I lost contact with Bert Douglass shortly after high school. I was hoping to reconnect with him through this web site.

If you are in contact with him, please give him my email address and or telephone number and ask him to contact me.

Thank you in advance for your efforts.

Dave Braddock

520-991-1568
08/08/10 05:21 PM
#6

A big thank you to the reunion committee, it was the best reunion ever! We all appreciate your hard work. It was so great seeing everyone. Looking forward to our next reunion.
08/10/10 06:42 AM
#7

It was really great that we had multiple events, so that Pete and Todd Kelder were able to participate although they were unable to attend the dinner. This just additionally shows the reunion committee's foresight & senitivity to the needs of our classmates. Pete-check out my posted photos re dinner & the Sunday brunch. Thanks for all of your photographic efforts @ the Cottage, etc. !
08/10/10 03:52 PM
#8

Thanks to the reunion committee for making arrangements for a tour of CLCHS!! I've been hoping that would happen some day. Although that's all I was able to attend, due to my husband's health issues, it was great to see so many of you that came Saturday morning. Basically it was a step back in time to see the school-not much has changed. It was FUN and brought back many memories.

Martha Anne Mauck Worthen
08/19/10 11:27 AM
#9

I moved to CL in the middle of 6th grade. I attended Eastview Grade School in Algonquin prior to the move. Because I was curious about my elementary school friends at Eastview, I joined the Crown HS Class of 1970 website, as a guest. They recently had their reunion and and I revisited their website. I was shocked by the lack of response, input, profiles, pictures, reunion turnout, etc. compared with our class.

I believe this is because our Committee went all out in trying to find as many classmates as possible. It's obvious that a huge amount of time and effort went into our website/reunion. I would like to thank all of the Committee members for your hard work. A personal thank you to Sue Hart for her relentless, gentle, "nagging". Because of Sue, I attended the pre-reunion gathering at the Cottage. I have reconnected with many of my old friends from CLCHS. Thanks Sue!

Janice
10/09/10 10:33 AM
#10

WE HAD A GRRREAT TIME!

Homwecoming 2010, as Tony the Tiger would say, was "Grrreat!!!"

Pat (Grey) Waterman Reynolds, Ron & Doreen Orist, my wife, Sandy, and myself, had great seats at The Cottage for the Homecoming Parade, as well as just had a grrreat time visiting. Marty & Sue Davis, who bothe were up in Wisconsin, called, so they were there too, in spirit, as were a number of our classmates who told me that they wished that they could be there, but were out of town, etc., due to previous plans for the long Columbus Day weekend.

The Homecoimg Parade brought back grreat memories and really was a homecoming parade with floats, the CLCHS Tiger Marching Band (the Sousaphone players still carry brass instruments like I did during our high school days) and tons of school spirit and community support!

Likewise, the Homecoming games were grreat and brought back many memories. During the game, Paul Stuck (who got "stuck" working late and could not come out for the festivities) called in a couple to times, so I was able to brief him on the CLCHS Tiger football teams grreat and overwhelming wins over Johnsburg. (Varsity: 51 to 13 Tigers win; Sophomores: 39 to 6 Tigers win!) It also was fun to have Ron's perspectives on the game, since he was the the Tiger football team's place kicker for 3 years!

I also was impressed, besides the absolute crush of people who came out to support the Tigers (there were no seats left in CLCHS' bleachers) on clearly how important alumni are to our alma mater. Alumni were encouraged to register, got a special button, as well as free food & drink at the concession stand. Also, each alum had his or her name announced during the game. The Class of '70 did not win the prize for oldest class present; that honor went to the Class of 1953! Alumni present ranged all the way from 1953 to 2010! Again, grrreat school spirit! Always had it & always will! Go Tigers!!! It was a real "Friday Night Lights" experience!

Go to the website's photo section to see photos I'll have posted from the event.

Always a Tiger, always the best to all,

Greg Slovacek

P.S.

For those in the area or back home visitng, I'd forgotten what grreat food the Cottage serves! Sandy and I enjoyed a great late lunch just before the Homecoming parade, as well as libations with our classmates afterward. The Cottage is reallly worth a visit, especially if you like real food from "across the pond" (i.e. real Fish n' Chips, Cottage Pie, Bangers & Mashed), grreat burgers or sumptuous salads!

Best,

Greg
02/11/11 09:46 PM
#11

HAPPY VALENTINE'S DAY, CLASSMATES! Enjoy the day, savor the wine, taste the chocolate, smell the flowers, experience the warmth of your partner - appreciate your loved ones.

for the beauty of the rose, you see

should not be picked apart

it is the flower as a whole

and what's within my heart

BJ ("Kaya" when I write poetry)
03/05/11 10:01 AM
#13

I thought that everone, especially our class musicians, would appreciate the awesome video of the Mozart duet on the Spanish guitar. Truly amazing! (See Post # 24)
04/18/11 11:14 PM
#14

Hi Greg,

Thank you for the guitar duet. It was amazing and very entertaining too. Hope that all is well and keep those prayers going. You and your family God Bless and a Blessed Easter to you all also. I check back now and then. Not as often as I would like too, but very busy with work and being a grandma is so much fun and the time just goes by too doggone fast. Take care now and hang in there. My prayers and thoughts go out to you and your family.

Always,

Margaret Rueff (Sattler)
04/22/11 08:27 PM
#15

REMEMBERING CHERYL LEE (KOCH) SMYTH

We were devastated to learn of Cheryl's passing, and our hearts & prayers go out to our friend & classmate Vinny on the loss of his beloved wife,helpmeet and best friend. We also extend our prayers and heartfelt sympathies to their kids, as well as the rest of Cheryl's extended family! It is just so hard to lose a dear classmate! I, too, never would have guessed that she was ill, based on the (all too brief) contact with her at our 40th Class reunion. This, too, serves as a reminder that we need to cherish those classmates who are still with us (especially Vinny, whom we need to deluge with love & prayers), since we do not know how, all-to-soon, separation may come.

Again, with deepest sympathies and condolences to all of Cheyrl's family, friends & loved ones; you all are in our thoughts & prayers,

Greg (& Sandy) Slovacek

CLCHS Class of 1970
04/24/11 04:48 AM
#16

Again, I think that each one of us needs to say a big "THANK YOU!" to Cindy Lester Powers for the great job that she is doing keeping us all updated and current about our classmates (even, especially, sad announcements, like Cheryl's passing) and helping us to use the Class website to stay in touch! Your efforts & hard work are much appreciated!
12/26/11 02:17 PM
#18

Great story re: Marvin Krause....by Mick Hayes

"Good Old Marv"!

From: Mick Hayes

Subject: Re: Marvin G. Krause

One time Mike Moriarty and I decided to go to the Chicago Golf show instead of class.

Next day we were summoned to Marv's office.

We walk in, he's got his feet up on his desk and he's got the Tribune sports section open between him & us.

Facing us on the front page is a picture of me & Moriarty with Bert Yancy at the golf show.

We were mortified. The caption read, "PGA pro gives tips to young golfers".

So Krause proceeds to start talking to us through the paper as we desperately hope this is a weird coincidence.

He asks us if we were feeling better after missing school the day before.

Then he asks us about our golf games and how we thought the team would do that spring.

Before he dismissed us, we were told to pick up the detention slips on the corner of his desk.

The whole time, he never put the paper down.
12/29/11 03:40 AM
#19

in honor of most of us turning 60 in 2012...

Happy New Year Everybody!

The older we get....hmmmm

ONE



Recently, when I went to McDonald's I saw on the menu that you could have an order of 6, 9 or 12 Chicken McNuggets.

I asked for a half dozen nuggets.

'We don't have half dozen nuggets,' said the
tenager at the counter.

'You don't?' I replied.

'We only have six, nine, or twelve,' was the reply.

'So I can't order a half dozen nuggets, but I can order six?'

'That's right.'

So I shook my head and ordered six McNuggets



(Unbelievable but sadly true...)






TWO





I was checking

out at the local Walmart with just a few items and the lady behind me put her things on the
belt close to mine. I picked up one of those
'dividers' that they keep by the cash register
and placed it between our things so they wouldn't get mixed.

After the girl had scanned all of my items, she picked up the 'divider', looking it all over for the bar code so she could scan it.

Not finding the bar code, she said to me, 'Do you know how much this is?'

I said to her 'I've changed my mind; I don't think I'll buy that today.'

She said 'OK,' and I paid her for the things and left.

She had no clue to what had just happened.



THREE



A woman at the library was seen
putting a credit card into her floppy drive and
pulling it out very quickly.

When I inquired as to what she was doing, she said she was shopping on the Internet and they kept asking
for a credit card number, so she was using the
ATM 'thingy.'



(keep shuddering!!)





FOUR



I recently saw a distraught young lady weeping beside her car.
'Do you need some help?' I asked.
She

replied, 'I knew I should have replaced the battery to this remote door unlocker. Now I can't get into my car. Do you think they (pointing to a distant convenience store) would have a battery to fit this?'
'Hmmm, I don't know. Do you have an alarm, too?' I asked.
'No, just this remote thingy,' she answered,
handing it and the car keys to me. As I took the key and manually unlocked the door, I replied, 'Why don't you drive over there and check about the batteries. It's a long walk....'



PLEASE just lay down before you hurt yourself !!!






FIVE



Several years ago, we had an Intern who was none too swift. One day she was typing and turned to a secretary and said,


'I'm almost out of typing paper What do I do?'


'Just use paper from the photocopier', the secretary told her. With that, the intern took her last remaining blank piece of paper, put it on the photocopier and proceeded to make five 'blank' copies.



Brunette, by the way!!





SIX



A mother calls 911 very worried asking the dispatcher if she needs to take her kid to the emergency room, the kid had eaten ants. The dispatcher tells her to give the
kid some Benadryl and he should be fine, the
mother says, 'I just gave him some ant killer......'

Dispatcher: 'Rush him in to emergency!'

Life is tough.
It's even tougher if you're stupid!!!!



Someone had to remind me, so I'm reminding you too.


Don't laugh.....it is all true...



Perks of reaching 60 or being over 60!





01.

Kidnappers are not very interested in you.





02..

In a

hostage situation you are likely to be released first.





03.

No

one expects you to run--anywhere.





04.

People

call at 9 PM and ask,"did I wake you?"





05.

People no longer view you as a hypochondriac.





06.

There

is nothing left to learn the hard way.





07.

Things you buy now won't wear out.





08.

You

can eat supper at 4 PM.





09.

You can live without sex but not your glasses.





10.

You

get into heated arguments about pension plans.




11.

You

no longer think of speed limits as a challenge.





12.

You

quit trying to hold your stomach in no matter who walks into the room.





13.

You sing along with elevator music.





14.

Your

eyes won't get much worse.





15

.

Your investment in health insurance is finally beginning to pay off.





16.

Your

joints are more accurate meteorologists than the national weather service.





17.

Your secrets are safe with your friends because they can't remember

them

either.





18.

Your

supply of brain cells is finally down to manageable size.





19.

You can't remember who sent you this list.





20. And you notice

these are all in Big Print for your convenience.




And never, under any circumstances,
take a sleeping pill and a laxative on the same night
06/09/12 01:50 PM
#20

Your last one was absolutely hilarious. I need to check here more often for messages. I had one that wasn't quite as good as yours when a checker at Pick'N'Save couldn't tell a Rutabaga from Rhubarb. Joan Kennedy wa supposed to have remarked when she found out her bank account was overdrawn "I can't be out of money, I still have checks!"
08/10/12 02:47 PM
#21

Dana: At least checks are harder to negotiate: kids (seem) to think that they still have $$$ as long as the credit card still works! (Especially kids in college!)
09/21/12 04:49 PM
#22

Every time I come back from checking on our family plots or visting my nephew I pass through CL and I am always amazed how it has grown and changed. The trees everywhere have grown tall and thick so the places I used to be able to see are hidden now. Randall Road now is unbelieveable. It was nothing but fields and cow pastures before we moved out to NY. Now it's miles of stores and restaurants. About the only thing that's still the same is CLCHS.
09/30/12 09:50 PM
#23

60th Birthday Bash:

Friday at the CLCHS Class of 1970 60th Birthday Bash didn't quite work out as I'd planned - got to the Cottage late (missed the SHORT Homecoming parade) and sat out on the deck. Saw a few of our classmates, but missed a bunch of them, too! Had some great Fish n' Chips, though! Got to the game, but the power chair didn't want to cooperate (kept going in circles), so we didn't get into the end zone on the field. By the time the Fourth Quarter was about over, Sandy & I needed to leave & were too bushed to get back to the Cottage. (Thanks, Ron (Orist), for helping Sandy get the power chair back into the van!) Had a great time Saturday night - though still didn't have the chance to chat with everybody! Great breakfast Sunday at Oaks Restaurant (CL Holiday Inn) with my son Matt, Sandy & Bob Finger, with whom I had more of a chance to visit & catch up! Great (but exhausting) weekend! Thanks to all who helped to put it together! Will be posting photos, soon! Was very special to see "My Little Chickadee", Eiko, (my date for Homecoming 1969) this weekend! Great job everybody! (People even had fun cleaning up!)

OK, so, what's next???

The best to all - Greg Slovacek (Sandy & Matt, too!)
10/01/12 07:11 PM
#24

KEEPING IT GOING ...

MORE POST-BASH THOUGHTS...

It was a fun, good & relaxing time. Doing it the way we did it certainly worked well. Also, I think that it was not too much work (with team effort)to put it together. This leads me to think that possibly an annual event (not a full weekend - just a pizza party or something like it) would be something that we could do. The Class of '71 seems to have made their picnic an annual event. Can we let our juniors best us? I think not!

I heard some talk about our next "biggie" being a full 45th Anniversary Class Reunion. If so, put me down as a "YES!" Candidly, with our beginning to lose more classmates (either to the "In Memoriam" section of the website, or to inability or disinclination to participate), I don't want to wait another 8 years for a 50th Reunion, since our numbers will be even smaller. We need to seize the opportunities to be with our class "family" while we still have the chance!

Your thoughts?

Best, as always,

Greg Slovacek
| | | |
| --- | --- | --- |
| | | |