Crystal Lake Community High School


Class Of 1970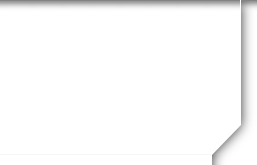 Charlie Green
Profile Updated:
May 13, 2015
| | |
| --- | --- |
| Residing: | WOODSTOCK, IL USA |
| | |
| --- | --- |
| Spouse/Partner: | JULIANNE AVEN GREEN |
Children:
ELLY GREEN -33
JACK GREEN -31
AJ AVEN - 34
ALLISON AVEN - 32
Number attending in 2010:
2
Married? When? How long?
YES - 01/06/2007
Grandchildren:
Jackson-20 months
What have you been doing since 1970?
TEACHER, COACH & PART TIME JOBS TOO NUMEROUS TO MENTION
Where else have you lived?
BOULDER, COLORADO
Still have family around Crystal Lake area?
BROTHER - RICK GREEN - CLASS OF 1965
How often do you get back to Crystal Lake?
EVERY TIME I LEAVE
Do you still see/talk to/hang out with any classmates? Who?
TC, RASMO, JIMMY JENSEN AND WHOEVER I RUN IN TO AT THE COTTAGE OR THE BREAKERS
Unfilled "Bucket List" items?
HAVE A GOLF CART IN THE DRIVEWAY
High points of your life since high school?
BIRTHS OF MY CHILDREN
MARRYING JULS
TWO HOLE-IN-ONES
What are your favorite memories of high school?
THE FREEZE, DANCES, FRIES AT LUNCH, THE TRACKS, MR. WEAVER & WATER-SKIING ON THE LAKE
What do you like to do in your spare time?
GOLF, PAINT, PUTZ
Favorite places to go?
DENMARK, TC'S PLACE IN WISCONSIN, MANASOTA KEY, CUBS' SPRING TRAINING, CHUCK'S IN FONTANA, SOLDIER FIELD, SAM'S CLUB
Places you want to go?
DISNEYLAND & ITALY
Cool things you've done?
WATCHED FORMULA ONE RACES FROM PIT
GOT DRUNK AT BIG SWEDE'S IN EAU CLAIRE
SAW DAUGHTER DANCE AT KENNEDY CENTER
BEAR GAMES WITH JACK (TC'S SEATS)
SAW SUN RISE ABOVE SWISS ALPS
SUNSETS AT THE PEARL WITH JULS
Watched the sunrise with someone?
LOTS WITH JULS
Done something you told yourself you wouldn't do?
GET IN AN AIRPLANE AGAIN
Laughed until some kind of beverage came out of your nose?
No
Any gray hair yet?
ABSOLUTELY
Favorite Foods?
ANYTHING GRILLED
Favorite Drink(s)?
VODKA SODA WITH LEMON TWIST
Favorite Sports?
ANYTHING WITH A BALL OR PUCK
Favorite Music?
JIMMY BUFFET & THE NUTCRACKER
Danced your heart out?
Yes
How do you relax?
GOLF, PAINT, READ, TAKE NAPS
How do you see yourself in 10 years?
NOT BEING IN CHICAGO DURING THE WINTER
Any words of wisdom?
NEVER ORDER A HAMBURGER IN A HOT DOG JOINT
Happy Birthday Charlie!
Wishing you many, many more!!
Posted on: Dec 28, 2016 at 3:33 AM
Posted on: Dec 28, 2014 at 3:33 AM