Crystal Lake Community High School


Class Of 1970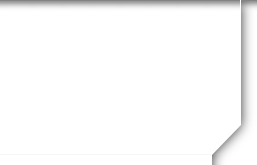 Patricia Grey Waterman Reynolds
Profile Updated:
August 5, 2013
| | |
| --- | --- |
| Occupation: | Accts Payable/Purchasing- 24 Hr Home Comfort Srvcs |
| | |
| --- | --- |
| Spouse/Partner: | Richard Reynolds |
| | |
| --- | --- |
| Children: | Kelly Waterman born 1973 |
Number attending in 2010:
1
Married? When? How long?
yes, 1991, 18 yrs
What have you been doing since 1970?
Married, divorced, married had Kelly, divorced, remarried 1991 stayed married my wonderful husband to Richard (and brother of Mary Kay Reynolds Smith) now for 18 years.

Work now for Pioneer Center for Human Services in the Finance Department.

Due to State of Illinois financial status, after 15 yrs with Pioneer Center I was laid off. So I enjoyed the summer!! Spent time going to Ravinia, Planetarium, La Crosse, Plays, joined a book club, went to my friends pool. Went to Reynolds family reunion in Iowa. Lots of fun.

Since I didn't know if unemployment would go over the "Cliff", I've signed up for early SS. Now I'm just working temp jobs.
School Story:
I remember smoking in one of the bathrooms my freshman year, I was so scared of being caught, I didn't smoke on school grounds again.

Most of my school years are a blur. It was a good weekend if I found a drinking party, boring if we didn't.
Where else have you lived?
Lake Zurich and Cary (does that count?)
Still have family around Crystal Lake area?
All my family except Larry Jr live in the CL area. Parents have passed away.
How often do you get back to Crystal Lake?
all the time
Would you ever move back to Crystal Lake?
No
Do you still see/talk to/hang out with any classmates? Who?
My sister in law Mary Kay Reynolds Smith
High points of your life since high school?
Life itself
What do you like to do in your spare time?
Read, playing poker either on-line or live at a casino
Favorite places to go?
Colorado, Washington DC area,
Toronto, Canada
Places you want to go?
Boston area, North/South Carolina's, New Mexico area
Cool things you've done?
For me, just sitting down at a live poker tournament was exciting. I made the final table too.
Watched the sunrise with someone?
yes
Done something you told yourself you wouldn't do?
oh yeah
Laughed until some kind of beverage came out of your nose?
Yes
What would we be surprised to know about you?
I have survived breast cancer and kidney cancer

We survived a house fire in 1998. Actually we were at our weekend home in Richland Center, WI when we got a phone call from Walworth County Sheriff's Dept asking us "did you own a home on Town Hall Rd in Sharon". What do you mean "did?". Our house burnt to the ground.
Favorite Sports?
football
Danced your heart out?
Yes
How do you relax?
Get with good friends and laugh. Have joined a book club. Play "Words with Friends??
How do you see yourself in 10 years?
retired and hopefully traveling
Any words of wisdom?
Life is a great journey!!! Enjoy it.