Crystal Lake Community High School


Class Of 1970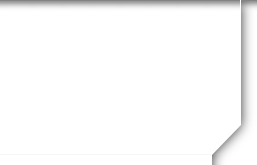 Diane Vosti Wooldridge
Profile Updated:
June 9, 2015
| | |
| --- | --- |
| Occupation: | Nurse, IT Project Manager |
| | |
| --- | --- |
| Children: | Erin 1977, Kyle 1980, Taylor 1985 |
Yes! Attending Reunion
Married? When? How long?
Aug 22, 1976
Grandchildren:
Kayden Luca born Dec 5, 2014 to our youngest, Taylor. They live in Colorado Springs...too far! Does everyone think their grandchild is the most adorable creature ever?
What have you been doing since 1970?
College: Purdue University, where I met my best friend Randy.
Family: Moved to Chico, CA in 1981 to raise our three children. Randy was a stay at home dad while I pursued my career in Nursing. After 25 years in patient care and management, found my way to the computer department. Our team implemented the first documentation system for clinical staff. I went back to school through UC Davis and completed my Project Management certificate. Now I am busy coordinating IT projects for our regional med center. Randy went into construction, once our kids were older and is a general contractor. We are about to build our dream house here in Chico.
Still have family around Crystal Lake area?
No, everyone has moved on. Sister Cris and her son's family. live in Chico. Nice to have family in town. Curt in Hammond Indiana. Brother Paul in Virginia. Brother Vince in Tokyo. Youngest sister Megan is in Des Plaines.
How often do you get back to Crystal Lake?
Only for reunions.
Would you ever move back to Crystal Lake?
No
Do you still see/talk to/hang out with any classmates? Who?
A group of us get together for annual vac
What are your favorite memories of high school?
Running for the bus, 6-1 lunch period, senior Honors Group, pep rallys, after game dances, having fun working on our homecoming floats....getting together with friends.

Favorite teacher had to be Mr. Sheilds. Had him for sophomore and senior biology and student council. I remember senior year I refused to pith the frog I was going to dissect. He made a big show of doing it for me in front of the whole class and delivering it to me. When I stuck the pin in its webbed foot, to secure it to the waxed tray, it squeeked, jumped and slithered up the tray....only time I can remember Mr. S being on the embarassing end! He taught me a lot about science, but also a lot about working with others and listening to different opinions objectively.

Mr. Denny was my counselor senior year and he was really an inspiration. He also was the sponsor for CYO, the youth organization at our church.

Other favorite teachers were Mr. Cryer (Journalism), Mr. Hartung (American History), and of course, Miss Pavlov (French and our class sponsor).
What do you like to do in your spare time?
Walking in the park. Just finishing my second quilt. Love puzzles!
Travel much?
Not as much as I used to.
Favorite places to go?
Anyplace where family or friends are.
Places you want to go?
NY City, Ireland, Italy, Japan.
Watched the sunrise with someone?
Lots of sunsets...can't remember a sunrise...
Done something you told yourself you wouldn't do?
Say, "Because I said so!"
Laughed until some kind of beverage came out of your nose?
Yes
Any gray hair yet?
You've got to be kidding, I'm Irish! Hard pressed to find the dark ones anymore!
Favorite Foods?
Anything Mexican as long as it's not too spicy.
Favorite Drink(s)?
Margaritas, Martinis, white wine and water
Favorite Sports?
Swimming and walking
Favorite Music?
Most every kind except techno!
Danced your heart out?
No
How do you relax?
Meditate every morning. Take a walk...around the block when at work, in the park on the weekends. I never was a recreational reader when I was younger, but occasionally will pick up a book that is recommended to me now.
How do you see yourself in 10 years?
RETIRED!
Posted on: Sep 14, 2018 at 9:31 PM
I just heard you live in Orlando! I've lived in Chico since 1981. It would be fun to catch up. I am still working at Enloe, if you ever come to the big city of Chico, you can reach me through the hospital IT Dept.
Posted on: Jun 09, 2015 at 11:23 AM
Took me back to West Lafayette when we had our first babies st the same time and you and Jim lived in Married student housing at Purdue. Randy and I took our grown children back to the Midwest many years ago and I'm not sure if CL or WL had changed more!