Crystal Lake Community High School


Class Of 1970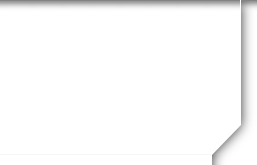 Not a member?
JOIN HERE
Find and click on your name.

WHERE ARE THEY NOW

MISSING CLASSMATES
Know the email address of a missing Classmate? Click here to contact them!
WHERE WE LIVE
Who lives where - click links below to find out.

1 lives in Alabama
8 live in Arizona
1 lives in Arkansas
13 live in California
10 live in Colorado
1 lives in Connecticut
15 live in Florida
2 live in Georgia
1 lives in Idaho
151 live in Illinois
6 live in Indiana
5 live in Iowa
1 lives in Kansas
3 live in Maryland
1 lives in Massachusetts
2 live in Michigan
6 live in Minnesota
2 live in Mississippi
8 live in Missouri
1 lives in Montana
2 live in Nevada
2 live in New Hampshire
1 lives in New York
2 live in North Carolina
2 live in Ohio
4 live in Oregon
3 live in Pennsylvania
4 live in South Carolina
1 lives in South Dakota
2 live in Tennessee
8 live in Texas
1 lives in Utah
1 lives in Virginia
3 live in Washington
18 live in Wisconsin
1 lives in Austria
1 lives in Bosnia and Herzegovina
1 lives in Brazil
1 lives in Ecuador
1 lives in Japan
1 lives in Peru
54 location unknown
45 are deceased




Show Classmates on map
UPCOMING BIRTHDAYS

Show More
JOINED CLASSMATES
Percentage of Joined Classmates: 66.3%


| | | |
| --- | --- | --- |
| A: | 238 | Joined |
| B: | 121 | Not Joined |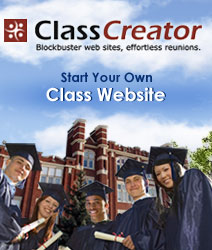 Welcome to the Class of 1970!
______________________________________________

Please check below for "ANNOUNCEMENTS" and sign on instructions!
Check Message Forum for communications from fellow classmates...
____________________________________________
ANNOUNCEMENTS
50th Reunion Update – Postponement
In light of Illinois Governor Pritzker's Coronavirus Phase 3 and Phase 4 reopening of gathering limits, the CLCHS Class of 1970 Reunion Committee, with deep regret, has decided to postpone the 50th Class Reunion gala, which was scheduled for Friday, September 4th at Metro Bowl, and Saturday, September 5th at the Crystal Lake Country Club.
It is the Committee's plan to meet soon and agree upon a date to reschedule the reunion for next year.
Thank you for your understanding during this highly unusual situation. It is our goal to keep everyone safe and encourage the highest level of participation to celebrate this milestone in 2021.
Regrets,
The Reunion Committee
P.S. Any responses/messages can be entered in the "Message Forum" or the "Message Center" for comments or discussion!
---------------------------------------------------
CLCHS70 Website Ethics and Operational Guidelines
Class Creator is the host of the CLCHS70 web site. When the decision was made to purchase a domain name specifically for our class and establish a website through Class Creator, we had to agree to their basic terms of service. Among other things, the terms of service include our agreement to only submit or post messages and materials that are proper, applicable, and specifically related to the CLCHS Class of 1970. We (all the members of the Class) are prohibited from submitting, posting or transmitting through Class Creator any unlawful, harmful, threatening, abusive, harassing, defamatory, vulgar, obscene, profane, hateful, racially, ethnically, or otherwise objectionable material of any kind. Class Creator may terminate our subscription or suspend access to all or part our site, without notice, for any conduct that they, in their sole discretion, believes is in violation of our agreement, any applicable law, or any act which is harmful to the interests of another user, service provider, or Class Creator. They may also elect not to renew our subscription and access by providing a notice of nonrenewal.
Given the above, the Administrators have the responsibility and right to remove any content that violates the agreement with Class Creator or is otherwise objectionable. Fortunately, this is a rare occurrence. However, we have had to admonish and/or remove a couple class members who were deemed as violating the Class Creator standards.
Participation in CLCHS70 website is a privilege not a right. The Administrators of the website retain the right to permanently moderate any forum posts should we deem it necessary for any reason. Should you have any questions or comments please contact the Administrators.
The Class of 1970 Website Administrators
-------------------------------------------------------
Reunion Update – COVID-19
We hope this update finds everyone doing and feeling well. The Reunion Committee wanted to reach out with a brief note letting you know how we're thinking about things, especially since the Reunion is scheduled to convene exactly two months from now.
As of now, we are still planning to hold the reunion on September 4th and 5th. This, of course, may change. The Reunion Committee has agreed that we will follow and adhere to the guidelines and recommendations of the Centers for Disease Control and the State of Illinois.
Going forward, we will send out monthly updates. This is especially important for those class members who are making travel arrangements.
If you have any questions in the meantime, please don't hesitate to contact us.
See You (HOPEFULLY) In September!
The CLCHS Class of 70 Reunion Committee
_______________________________________
50th REUNION UPDATE
November 24, 2019
The Reunion Committee met last week to finalize the details for our reunion weekend. A big thank you to all who filled out the survey form. It provided a helpful road map for the Committee to follow.
After discussing the advantages and disadvantages of the various ideas and venue sights for the weekend festivities, the Committee decided the following:
The September 4th Friday night event will be held at the Metro Bowl. Located in downtown Crystal Lake at 77 Brinks Street, the party begins at 7:00 pm, Cash Bar and will include munchies and Pinemoor Pizza.
A tour of the High School will be held during the day on Saturday, September 5th followed by a reminiscent gathering at The Freeze. Details to follow!
The Saturday night September 5th event will be held at the Crystal Lake Country Club. Starting at 6:30 pm, a full selection of cocktails will be available (Cash Bar) with an outdoor bar, weather permitting. Dinner will be served at 8:00 pm. The choices for dinner are:
$40 - Chicken Piccata with Lemon Beurre Blanc, tossed green salad, garlic mashed potatoes, green beans amandine, rolls and butter, iced tea and coffee.
$40 – Penne Pasta with grilled vegetables and marinara sauce, tossed green salad, rolls and butter, iced tea and coffee.
$45 – Pan roasted Salmon, tossed green salad, wild rice blend, green beans amandine, rolls and butter, iced tea and coffee.
$45 – Beef Kabobs with hoison sauce and grilled vegetables, tossed green salad, roasted new potatoes, rolls and butter, iced tea and coffee.
The Committee felt that the Country Club provided the best location, dinner options, casual but nice attire and ambiance when compared to the other venues that were considered.
The Committee's goal is to provide a casual, but memorable place to celebrate our 50 Year milestone.
Please respond to the "NEW" survey so that we can get a better idea of who is planning on attending and what type of meals you are interested in. This choice is not definite at this time, but will help guide us. Again, ALL ideas and volunteers are welcome!!
Growing up in an outstanding town like Crystal Lake we shared some great and goofy times in those four years. Think about it and give the Reunion a chance. Let's come together again and just have some fun!
See You in September 2020!!!
------------------------------------------------
"UPDATE"
CLCHS - CLASS OF 1970
PRE-50TH REUNION SURVEY
"See you in September 2020"
September 4-6th, 2020
The time is here!!! Our 50th Class Reunion is around the corner and it's time for our committee to get started in the planning of an awesome party!!! A survey with questions regarding the reunion has been created, requesting your input to help give us an idea of what you'd like to see! First, we're looking to make it as simple and casual as possible, but also lots of fun! We've set it for Labor Day weekend (a holiday weekend for an extra day to visit with family & friends). So please respond with any and all ideas. We'll do our best to incorporate whatever we can!
Our venues are already limited, but we're working on it.....going for casual, but not too casual, it is our "50TH" and we deserve to party!!! We've all worked long and hard to get to where we are today!!! We're NOT that OLD.....YET!!! Let's CELEBRATE!!!
We would like to get a tenative count on those planning on attending so we can find a place large enough to accommodate us.....one that would not be so crowded as we were at the 40th! A large number of you made that request!!!
Please go to the "Pre-50th Reunion Survey" on the side-bar on the left and complete the survey "ASAP" and let us know what you'd like to see incorporated in our reunion weekend. Even if you're not able or planning on coming.....your thoughts and ideas are of great importance in our planning)!
Thanks so much for your quick responses!!!
The CLCHS Class of 70 Reunion Committee
------------------------------------------
"SEE YOU IN SEPTEMBER"
SAVE THE DATE
CLCHS CLASS of 1970 - 50th REUNION
SEPTEMBER 4-6thth, 2020
Yes, the time is here! You are cordially invited to attend the CLCHS Class of 1970 50th Reunion festivities. A time to reminisce, renew old friendships, and an opportunity to look back on how far we have come in our journey since high school.
A new Pre-50th Reunion Survey has been created, and is posted on the left side-bar. We need you to fill it out to help us update our planning of the reunion. Also, a post with full details will be displayed at a later date, on the website to RSVP. The list will be updated regularly so that we can reach out to all members of the class.
Also please indicate if you would like to help with planning, programing, activities, decorations, awards, etc. We are always looking for help in finding those classmates that we've still not located and even those that have emails that are no longer active or working.
We will keep you updated as the details of the weekend are finalized. Rest assured that we will be striving to keep the reunion casual and fun. Our goal is to have the highest participation possible.
As the song says:
"Don't be alone each and every night.
While you're away don't forget to write."
Will we see you in September????
Please contact: Marty Davis or Cindy Lester Powers here on the website if you'd like to help in any way!
______________________________________
CLCHS Class of 1970 50th Reunion
Hard to believe that 4 years have passed since our class last celebrated our high school graduation. So much has transpired in our lives both happy and sad. It seems that there isn't enough time to fit it all in.
To the classmates who attended our 45th Reunion, it was great to see you and to catch up with what has been happening. It is always fun to hear the stories and the creative embellishments that have been added over the course of time. It is especially gratifying to see the people who traveled a great distance to come back to Crystal Lake for the reunion. You truly have the Tiger Spirit!
To the classmates who were unable to attend due to previous commitments, you were missed and hopefully you will be able to be with us for the next party.
To those classmates who did not want to attend for various reasons, it is our hope that you will reconsider your decision when the next reunion takes place. We hope you will join us for what promises to be a once in a lifetime extravaganza.
We had a "class meeting" after dinner at the 45th Reunion and we made several key decisions. The 50th Class Reunion will be held in September, 2020.
We want your input for the next reunion. We will be posting an updated "Reunion Survey" for you to submit your ideas for the 50th and the Committee will try to incorporate as many of the ideas as we can in order to make this a unique and fun filled event.
Remember, "See You In September 2020!"
____________________________________________
How to Sign-On to the Website!!
If you haven't already, be sure to create a personal Profile. Here's how:
In the WHERE ARE THEY NOW box to the right, click on the down arrow and select your name.

That will take you to the next page. Click "click here now" under the box at the top that says "JOIN HERE" - if you chose the correct name!

This will take you to a five-step process to walk you through creating a personal Profile. Complete all or as little as you like of the information requested...you can keep as much privacy as you like. Update us on what you've been doing since graduation or since you left our class prior to graduation. The sky's the limit but please be tasteful! ("Inappropriate content" will be removed from the site so please click the Contact Us button at the top of this page and let us know if you discover such content.) You can insert "then" and "now" pictures or whatever else you want to share with us.

If your name is not found in the WHERE ARE THEY NOW box to the right, please click the Contact Us button at the top of this page, fill out the form and we'll add your name.
When you discover other classmates you know have not yet completed a Profile, encourage them to come and create a Profile so we can stay connected and learn about events such as class reunions. You can invite them as follows:
Click the down arrow in the WHERE ARE THEY NOW box to the right.

Select the name of the person you'd like to invite to the site.

Next to the "Send Invite" button, insert the person's e-mail address.

An invitation will automatically be sent to them.

Suggestion: We welcome friends from other classes, so feel free to invite them to our class reunion and/or participate on the site. Click on the Contact Us button on the top of this Home Page, send us a request with their name, e-mail address and year they graduated, and we'll add their name as a Guest. We can then keep in touch with them in the same way we connect with one another.

Finally, be sure and add noreply@classcreator.net as a safe sender so we can contact you with updates and your spam filter will not block us!