Crystal Lake Community High School


Class Of 1970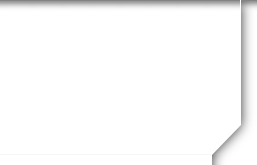 Not a member?
JOIN HERE
Find and click on your name.

WHERE ARE THEY NOW

MISSING CLASSMATES
Know the email address of a missing Classmate? Click here to contact them!
WHERE WE LIVE
Who lives where - click links below to find out.

1 lives in Alabama
9 live in Arizona
1 lives in Arkansas
13 live in California
10 live in Colorado
1 lives in Connecticut
14 live in Florida
2 live in Georgia
1 lives in Idaho
153 live in Illinois
7 live in Indiana
5 live in Iowa
1 lives in Kansas
3 live in Maryland
1 lives in Massachusetts
2 live in Michigan
6 live in Minnesota
2 live in Mississippi
8 live in Missouri
1 lives in Montana
1 lives in Nevada
2 live in New Hampshire
1 lives in New York
2 live in North Carolina
2 live in Ohio
4 live in Oregon
3 live in Pennsylvania
4 live in South Carolina
1 lives in South Dakota
2 live in Tennessee
8 live in Texas
1 lives in Utah
1 lives in Virginia
3 live in Washington
18 live in Wisconsin
1 lives in Saskatchewan
1 lives in Austria
1 lives in Bosnia and Herzegovina
1 lives in Ecuador
1 lives in Japan
1 lives in Peru
54 location unknown
44 are deceased




Show Classmates on map
UPCOMING BIRTHDAYS

JOINED CLASSMATES
Percentage of Joined Classmates: 66.2%


| | | |
| --- | --- | --- |
| A: | 239 | Joined |
| B: | 122 | Not Joined |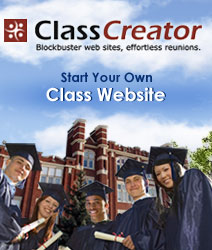 Welcome to the Class of 1970!
______________________________________________

Please check below for "ANNOUNCEMENTS" and sign on instructions!
Check Message Forum for communications from fellow classmates...
____________________________________________
ANNOUNCEMENTS
"SEE YOU IN SEPTEMBER"
SAVE THE DATE
CLCHS CLASS of 1970 - 50th REUNION
SEPTEMBER 4-6thth, 2020
Yes, the time is here! You are cordially invited to attend the CLCHS Class of 1970 50th Reunion festivities. A time to reminisce, renew old friendships, and an opportunity to look back on how far we have come in our journey since high school.
A new Pre-50th Reunion Survey has been created, and will be posted on the left side-bar shortly. We need you to fill it out to help us update our planning of the reunion. Also, a sign-up sheet will be posted with details, at a later date, on the website to RSVP. The list will be updated regularly so that we can reach out to all members of the class.
Also please indicate if you would like to help with planning, programing, activities, decorations, awards, etc. We are always looking for help in finding those classmates that we've still not located and even those that have emails that are no longer active or working.
We will keep you updated as the details of the weekend are finalized. Rest assured that we will be striving to keep the reunion casual and fun. Our goal is to have the highest participation possible.
As the song says:
"Don't be alone each and every night.
While you're away don't forget to write."
Will we see you in September????
Please contact: Marty Davis or Cindy Lester Powers here on the website if you'd like to help in any way!
______________________________________
CLCHS Class of 1970 50th Reunion
Hard to believe that 4 years have passed since our class last celebrated our high school graduation. So much has transpired in our lives both happy and sad. It seems that there isn't enough time to fit it all in.
To the classmates who attended our 45th Reunion, it was great to see you and to catch up with what has been happening. It is always fun to hear the stories and the creative embellishments that have been added over the course of time. It is especially gratifying to see the people who traveled a great distance to come back to Crystal Lake for the reunion. You truly have the Tiger Spirit!
To the classmates who were unable to attend due to previous commitments, you were missed and hopefully you will be able to be with us for the next party.
To those classmates who did not want to attend for various reasons, it is our hope that you will reconsider your decision when the next reunion takes place. We hope you will join us for what promises to be a once in a lifetime extravaganza.
We had a "class meeting" after dinner at the 45th Reunion and we made several key decisions. The 50th Class Reunion will be held in September, 2020.
We want your input for the next reunion. We will be posting an updated "Reunion Survey" for you to submit your ideas for the 50th and the Committee will try to incorporate as many of the ideas as we can in order to make this a unique and fun filled event.
Remember, "See You In September 2020!"
____________________________________________
How to Sign-On to the Website!!
If you haven't already, be sure to create a personal Profile. Here's how:
In the WHERE ARE THEY NOW box to the right, click on the down arrow and select your name.

That will take you to the next page. Click "click here now" under the box at the top that says "JOIN HERE" - if you chose the correct name!

This will take you to a five-step process to walk you through creating a personal Profile. Complete all or as little as you like of the information requested...you can keep as much privacy as you like. Update us on what you've been doing since graduation or since you left our class prior to graduation. The sky's the limit but please be tasteful! ("Inappropriate content" will be removed from the site so please click the Contact Us button at the top of this page and let us know if you discover such content.) You can insert "then" and "now" pictures or whatever else you want to share with us.

If your name is not found in the WHERE ARE THEY NOW box to the right, please click the Contact Us button at the top of this page, fill out the form and we'll add your name.
When you discover other classmates you know have not yet completed a Profile, encourage them to come and create a Profile so we can stay connected and learn about events such as class reunions. You can invite them as follows:
Click the down arrow in the WHERE ARE THEY NOW box to the right.

Select the name of the person you'd like to invite to the site.

Next to the "Send Invite" button, insert the person's e-mail address.

An invitation will automatically be sent to them.

Suggestion: We welcome friends from other classes, so feel free to invite them to our class reunion and/or participate on the site. Click on the Contact Us button on the top of this Home Page, send us a request with their name, e-mail address and year they graduated, and we'll add their name as a Guest. We can then keep in touch with them in the same way we connect with one another.

Finally, be sure and add noreply@classcreator.net as a safe sender so we can contact you with updates and your spam filter will not block us!