Crystal Lake Community High School


Class Of 1970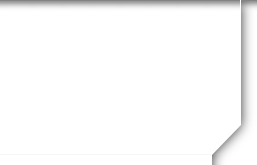 Billie Jean Baldwin
Profile Updated:
February 11, 2019
| | |
| --- | --- |
| Residing: | Hallandale Beach, FL USA |
| | |
| --- | --- |
| Occupation: | Insurance Compliance/Product Dev. Manager |
| | |
| --- | --- |
| Children: | Staci 1976, Jamie 1977, and Troy 1980 |
Married? When? How long?
altogether 18 years
Grandchildren:
Ashley 15, Tyler 14, Amanda, 12 and a new batch... Ryan 3, Brandon 2, and Summer 2. A new baby boy "TJ" is due in March 2011!
What have you been doing since 1970?
Raised 3 children, BS degree from University of Maryland, career in insurance compliance. Enjoy outdoors as much as possible.
School Story:
I loved "gab fess" with my girlfriends, loved to talk about boys (okay, I'll admit that now), and ride horses with Ann Jollie (Blake). Once I ended up on a Shetland pony that ran for the nearest low branch - yes, I ended up on the ground! Ann was my best friend - she has always been a good friend!
Where else have you lived?
Most of my adult life has been in Maryland. There was a short couple of years that I ended up in Stuart, FL during the 4 hurricanes, in Scottsdale, AZ during a flashflood, Little Rock, AR, during tornadoes, and I truly feel safer in Maryland :)
Still have family around Crystal Lake area?
No. Dad passed away, in '97, Mom remarried and lives near Coconut Grove, FL with a renowned psychologist - Ed Wagner (developed a hand sign international test). My sister, Deb, married Tony Stumbris. Both are retired from the McHenry County School system as teachers. Deb taught Spanish, as did Mom at CLCHS.
How often do you get back to Crystal Lake?
Once every few years.
Would you ever move back to Crystal Lake?
No
Do you still see/talk to/hang out with any classmates? Who?
Would like to, but have not. I'd like to remedy that by updating my profile here and hope to hear from you guys!
Ever want to do anything that you haven't done yet?
Of course! Macchu Picchu is a goal of mine. I'd like to hike to the Hidden Temple and include one of our exchange students, Alberto Rivera and his wife - they live in Lima, Peru.
High points of your life since high school?
Being in the right place, at the right time, when it made a difference to someone. I like to add value and feel special moments. I was honored last year with the Lennon Award for an association that was a prestigious honor bestowed by the members.
What are your favorite memories of high school?
Loved to go to the school dances, Homecoming, going to the games - both football and basketball. Liked sports, tennis, seeing my friends, going to CL's beach to sunbathe, horseback ride with Ann Jollie (Blake), loved to talk on the phone.
What do you like to do in your spare time?
Suspense movies, mini trips, music at the beach.
Travel much?
Yes, Grand Canyon, Germany, England, numerous states.
Favorite places to go?
Traveled in various countries to trace family heritage with my Mom - who is young for her age. Had a great and very memorable trip. Saw Stonehenge, nearby in a field a young bull was in our path - I saw Mom's red rain poncho was billowing in the breeze. I made sure she took it off and I slipped it inside my parka to "fool the bull" -- we were able to laugh about it later.
Places you want to go?
For 2011, Door County, WI looks like a strong possibility for a weekend getaway with Ann Blake and Kathie McLatchie. Later, I'd like to check on a friend in Colorado -- maybe do some hunting!
Cool things you've done?
Snorkeling underground river in Mexico with my daughter and granddaughter. Cool cruise with 3 generations of first born women. Stayed at a dude ranch in Oregon and rode horses, swam in a pool that was literally a natural hot spring (very nice!), tubing down the fast-flowing river that ran along the property of the ranch.
Watched the sunrise with someone?
Of course.
Done something you told yourself you wouldn't do?
Yep.
Laughed until some kind of beverage came out of your nose?
Yes
Any gray hair yet?
Only my hairdresser would know!
What would we be surprised to know about you?
I was on Capitol Hill as a quiet demonstrator to object to Pelosi's healthcare reform bill that no one had adequate time to read before voting it in. I'm against big government, bailouts to AIG and banks, and taxes. When did I become political???
Favorite Foods?
Crab melt and rum runner.
Favorite Drink(s)?
Did I mention rum runner? SeaBreeze is good, too.
Favorite Sports?
Football
Favorite Music?
Josh Groban; "our music" that some call the "oldies"!
Danced your heart out?
Yes
How do you relax?
Sunbathing - tho' now we're supposed to stay out of the sun :(; listening to music, reading, sailing.
How do you see yourself in 10 years?
Traveling and staying active. Loving life.
Any words of wisdom?
Laugh and don't take yourself too seriously!
Our Reunion DJ needs your input. Please go to the music survey and complete there! Thanks!
Save the last dance for me!