Crystal Lake Community High School


Class Of 1970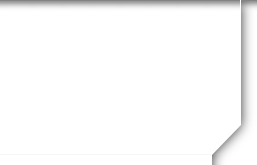 Paul Bartholomew
Profile Updated:
July 28, 2018
| | |
| --- | --- |
| Residing: | oceanside, CA USA |
| | |
| --- | --- |
| Occupation: | President, PVLB Group |
| | |
| --- | --- |
| Spouse/Partner: | Vicki Feller CLCHS 1972 |
Children:
Two daughters
Lauren 1980
Brenna 1986
Number attending in 2010:
2
Married? When? How long?
Married June 21,1975
Grandchildren:
5 - two boys and three girls
What have you been doing since 1970?
Graduated MCC 1972
Graduated Illinois State 1974, Accounting/Finance major
Lived in Palatine till 1987
Moved to San Diego (Oceanside) in 1987
Vicki and I raised two beautiful daughters including dance, girl scouts, field trips, boyfriends etc,

I am a CPA and worked for Price Waterhouse as an auditor then held numerous financial positions including financial consultant, controller, COO and CFO roles. Currently own a fractional CFO practice which provides the CFO role and other financial disciplines for companies.
School Story:
When we turned 18 we did road trips up to Lake Geneva where we could drink legally. We partied a lot.

Jack Sweeny had a car of our friends at the woodsie spot. Tim Wodetski and I pulled in after them with lights out and announced from a distance that we were the police. All of the guys scattered. We scared them pretty good. They were not amused.

Loved the Edgar Winter concert in the school gym (wild goose)
Globetrotters in the gym
Where else have you lived?
Palatine
Carlsbad, CA
Oceanside CA
Still have family around Crystal Lake area?
No
How often do you get back to Crystal Lake?
Was back for the 40th
Would you ever move back to Crystal Lake?
No
Do you still see/talk to/hang out with any classmates? Who?
Hang out and vacation with Kevin Moerdick (now lives in Reno). Kevin was in class of 72. We both own 5th wheels in Palm Springs so we hang out quite a bit.

Visited Tim Wodetski, his wife Katie and his sister Kay in Sacramento from time to time.

Visited Jack Sweeny to play golf and hang out.

Visited Chuck Moerdick in CL and also saw him in Lake Tahoe when Kevin's son's wedding.
Unfilled "Bucket List" items?
Go to europe
High points of your life since high school?
Getting married to Vicki Feller 1975
Birth of my two beautiful daughters 80 and 86
Moving to San Diego in 1987
Giving my heart to Christ in 1987
Going to Calcutta in 2005 on a missions trip
Birth of my five grandchildren
What are your favorite memories of high school?
Graduating
What do you like to do in your spare time?
Sports (The Bears, blackhawks, Cubs, etc) golf, firearm target shooting & self defence
Travel much?
all US, Hawaii, India, Botswana, Hong Kong, Thailand, Tiawan, Singapore, South Africa
Favorite places to go?
Bangkok went to the tiger temple where you get to pet tigers, went to bridge over the river kwai, and the floating market where you buy goods from boats. Did not get to the coast, would like to.
Places you want to go?
Back to thailand and Viet Nam
Cool things you've done?
Witnessed the birth of my daughters

Parachuted - one of my friends broke his ankle

Skiing the Rockies

Moving to California in 1987

Visited Washington DC - what a history lesson

Traveled to Calcutta, India for a two week humanitarian trip in 2005. Visited villagers in their homes in rice patties. No electric or running water. They used dried cow pies for fuel to cook food. (We stayed at a compound that had electric and food that we could handle) They were happy people and welcomed us with open arms. Made me realize how rich all Americans are. Realize that possessions are not that important.

Traveled to Hong Kong, Thailand, Taiwan, Africa, India, Cancun, Hawaii, and in the states. Love to travel.
Watched the sunrise with someone?
pulled an all nighter at Mark Sherman's house in 1968 or 69 and watched the sun rise
Done something you told yourself you wouldn't do?
yes - became a Christian
Laughed until some kind of beverage came out of your nose?
Yes
Any gray hair yet?
you bet - in the hair that is left
What would we be surprised to know about you?
Had formal marine special forces firearms training.
Favorite Foods?
fish tacos, all seafood, itailian beef (at Mr. A's)
Favorite Drink(s)?
red wine, bourbon
Favorite Sports?
football, golf, pistol target practice
Favorite Music?
Blues, Classic rock, Christian rock
Danced your heart out?
Yes
How do you relax?
Golf, read, sports, time with family, quiet time alone
How do you see yourself in 10 years?
Older and wiser
Hopefully better at golf
Any words of wisdom?
Proverbs 3:5-7
5 Trust in the LORD with all your heart
and lean not on your own understanding;

6 in all your ways acknowledge him,
and he will make your paths straight.

1 Corinthians 10:13
13 No temptation has seized you except what is common to man. And God is faithful; he will not let you be tempted beyond what you can bear. But when you are tempted, he will also provide a way out so that you can stand up under it.