Crystal Lake Community High School


Class Of 1970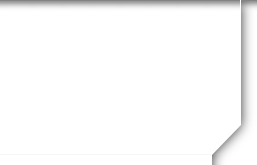 Stephen Bird
Profile Updated:
December 19, 2020
| | |
| --- | --- |
| Residing: | Davidson, NC USA |
| | |
| --- | --- |
| Children: | 2 stepchildren, Tom and Melinda. 4 Granddaughters, all are in college now. |
Married? When? How long?
31 years 6/18/88
Grandchildren:
twins; Grace and Elizabeth (21)
Caroline (18), these three in Dunmore, Pa.
Elizabeth (21) in Mount Pleasant, SC
What have you been doing since 1970?
Left CL in 1970 to attend college in Flint, Mi, at General Motors Institute (now Kettering University). Summer/ Christmas work at TC industries in CL. Coop'd at Buick Motor in Flint and worked in manufacturing there until Mar. 1977, Moved to Clark Equipment in Mar 1977 into Product Engineering, moved by them to Statesville, NC as Liason Eng in Jan 1979 and did that job until Nov 1989. Married in June 1988 to Julia Howell Nolen with two children; Tom and Melinda. Reentered Engineering in Nov 1989( after it moved to Statesville). Clark sold to Dana corp in 1996. Promoted to Chief Engineer in the early 2003. Closed Stateville in 2005 and moved from Mooresville, NC to Mt Pleasant, SC early 2006. Accepted Manager of NA Field Service in Jan 2008 in Statesville, NC. Statesville office was closed in 2010. I've been extended on special assignment to help with Engineering support with the closing of our last USA Plant and its move to China. Retired Dec 2015. Now moving back to NC to Davidson, NC. in March 2019.
School Story:
Earned my Pilots License after crashing an airplane at CL (now LIH airport) at age 17.
In October 2014 got the chance to ride in and fly a 1943 model P-51C Mustang fighter plane. Then we did acrobatics! Amazing you can do a loop at 1/2 power with no problem while pulling 4Gs going in and coming out!
Last October I drove a large steam engine, the 611. This past July I got to ride in a B29 bomber, the bucket list is coming right along!
Last April rode in a B-29 (Fifi) in the navigators seat!
This past summer took a steamboat cruise up the Mississippi!
Where else have you lived?
Flint, Mi; South Bend, Ind; Statesville, NC; Mooresville, NC, Mt. Pleasant, SC, Davidson, NC. Now have moved back to Davidson, NC.
Still have family around Crystal Lake area?
David Bird (brother) in Woodstock, Both parents, Ken (deceased 1989) and Helen (deceased 2007) are gone.
Cindy Stazzone is in Chandler, Az.
Kim Felbab is in the Phoenix area (Fountain Hills).
Kevin is deceased as of February 2015. We spread his ashes in the San Diego/ Coronado area, a place he loved.
Rebecca & (Eric) Hanson are in Butternut Wisconsin
How often do you get back to Crystal Lake?
Once every couple of years, was in CL last February to visit my brother and we had dinner at 5 corners.
Would you ever move back to Crystal Lake?
No
Do you still see/talk to/hang out with any classmates? Who?
Dale and Paula Berlin
Unfilled "Bucket List" items?
Too many to list- travel. See bucket list above. Last year I did a two week tour of Colorado riding all the historic trains. These included Pike Peak, Durango, Cumbres, Royal Gorge, Leadville and many more. The travel between trains was just as spectacular while crossing 6 mountain passes. Also got to drive anew 2017 Corvette Grand Sport on VIR racetrack at speed this past spring. Currently own a 2013 Corvette 427 60th anniversary and a 1975 Buick Regal Pace Car.
High points of your life since high school?
My Career at General Motors (7 yrs) and Clark/ Dana (38 years). Was Carolinas autocross champion in 1982. Married Julia and built several homes over the years. Have traveled extensively in the US and internationally.
What are your favorite memories of high school?
Weren't we the first class with off campus study hall passses?
What do you like to do in your spare time?
Corvettes, travel, history/ reading, steam ships/ trains
Travel much?
fair amount of business travel (including international), family travel, one vacation/ yr
Favorite places to go?
Charleston, SC; Davidson, NC; St. Martin Island, England
Places you want to go?
4 corners out West. Somewhat made this last year during the train tour.
Cool things you've done?
Visited many undergound mines around the world, driven very large offroad logging trucks on Vancouver Island. Spent one week on US navy ship with step son Tom from Hong Kong to Japan with carrier fleet. Sailed, Flown planes, raced cars and travel extensively. Enjoy married life and grandchildren.
Since last reunion, traveled to China and S Korea in 2011/ 2012. Rode the maglev train into Shanghai @ 300MPH. Flew a P-51C dual control fighter plane in Oct. 2014. Did the Richard Petty ride at 165mph at Charlotte.
Watched the sunrise with someone?
Julia many times. And in western Australia indian ocean.
Any gray hair yet?
Race with loosing it.
What would we be surprised to know about you?
Made friends with and received annual Christmas cards from the last survivor of the Titanic, Melvina Dean. She has since died recently.

Bought my first Corvette one year out of CLCHS after my freshman year at GMI. By the time I graduated I was on my second, a 70 LT-1. I presently own my 10th one, a 2013 427 convertible, 60th anniversary. I am a lifetime member of NCCC, National Council Corvette Clubs. Also member of the Buick Club or America and the GS club of America.
Favorite Foods?
Ham, Chocolate
Favorite Drink(s)?
Jack and Coke, beer, Root Beer, coke
Favorite Sports?
Nascar, NFL, Sports Car racing, NFL (Panthers)
Favorite Music?
Easy Listening/ pop
Danced your heart out?
Yes
How do you relax?
Read, Build model ships of my design, Corvettes, TV
How do you see yourself in 10 years?
Retired, traveling, doing my hobbies, grandchildren.
Any words of wisdom?
Don't wait to retire too long- it is great! Once you do you will wonder when you had time to work! Ha!
Stephen Bird
added a photo to his profile gallery. New comment added.