Crystal Lake Community High School


Class Of 1970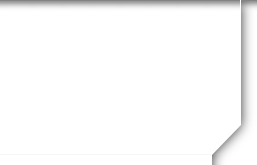 Lorrie Korinko Washburn
Profile Updated:
May 8, 2016
| | |
| --- | --- |
| Residing: | Chandler, AZ USA |
| | |
| --- | --- |
| Spouse/Partner: | Larry Washburn |
Children:
Heather, born 1974
Melissa, born 1977
Married? When? How long?
1984 and remarried 12-30-10
Grandchildren:
Jaxon, born 2005
Sagan, born 2005
What have you been doing since 1970?
Got married to Dexter Vance in 1971, and divorced in 1980. Got married to Larry Washburn in 1984 and divorced in 2005. Got back together with Larry Washburn (but not remarried) in 2006. Got remarried 12/30/2010.

Had two children, Heather and Melissa, born 1974 and 1977, respectively. My husband has three children from a prior marriage.

Worked as Legal Secretary, Real Estate Paralegal, Project Administrator, Land Acquisition/Land Development Coordinator, Realtor, Medical Biller.
School Story:
Associate in Arts from College of DuPage in 1984.

Legal Technology Certificate Program at William Rainey Harper College in 1995.

Bachelor of Science in Business Administration from the University of Phoenix in 1999.

Master's Certificate in Project Management from The George Washington University School of Business and Public Management in 2001.

Arizona School of Real Estate and Business, Scottsdale, Arizona in 2003.

Arizona Real Estate Salesperson's license in 2003.
Where else have you lived?
I lived in Crystal Lake until 1976, then moved to Glendale Heights, Illinois and lived there until 1997, then moved to Chandler, Arizona where I reside today.

I absolutely love Arizona and don't miss the ice, snow, wind, sleet, rain, tornadoes, and cloudy and dreary days in Illinois! I love the Arizona sky, the good roads, being able to have Thanksgiving dinner outside, wearing flip flops all year around, and being able to jump in the swimming pool in my backyard! I don't mean to brag, just want to let everyone know that Arizona is getting some bad press lately, but it is a beautiful state and I love it here!
Still have family around Crystal Lake area?
I have a niece in Prairie Grove and nephew and his wife in Crystal Lake.

Two of my brothers and a sister have moved to Leesburg, Florida, but I still have one brother in Woodstock and another brother near Tucson.
How often do you get back to Crystal Lake?
I come back every other year or so.
Would you ever move back to Crystal Lake?
No
Do you still see/talk to/hang out with any classmates? Who?
Heard from Linda Kolby (Dentro), so am trying to get back in touch with her!

Also, see a lot of Facebook posts from a few classmates! I really enjoy Facebook, as I have family in IL, AZ, CA, FL, WI!
Unfilled "Bucket List" items?
I want to continue traveling, since that is my passion (besides BASEBALL GO CUBS and DIAMONDBACKS!). I have traveled to many places in the US and own a couple of timeshares so I vacation in Hawaii just about every year. Some of the other places I have gone to are Paris, Rome and the Amalfi Coast in Italy, Puerto Rico, Aruba, Paradise Island in the Bahamas, and Rocky Point (Puerto Penasco) and Cancun, Mexico.

I still want to travel to other countries in Europe, see Africa and visit New Zealand and Australia in the future!
High points of your life since high school?
High points have to be my daughters and grandkids! I am very proud of both my daughters, and my twin grandsons born in 2005!
What are your favorite memories of high school?
Believe it or not, my favorite memories from high school are of getting my driver's license, driving around with friends, and going to McDonald's and Dairy Queen! I also enjoyed the Homecoming Parades, working on the floats and dances.
What do you like to do in your spare time?
I hike up in the mountains, read, play golf, enjoy going to the movies and out to eat!
Travel much?
Love to travel! I'm always planning another trip!
Favorite places to go?
Hawaii (Big Island)
Paris
Rome
Amalfi Coast in Italy
Places you want to go?
Europe (Germany and Austria)
Africa
Australia
Cool things you've done?
Swam with Manta Rays and did night snorkeling! Hiked into "off the grid" areas to swim in water falls on the Big Island of Hawaii. Toured active volcanoes, waterfalls, and lush green valleys from a small plane.
Watched the sunrise with someone?
Many times
Laughed until some kind of beverage came out of your nose?
Yes
Any gray hair yet?
No, I've been coloring my hair for years!
What would we be surprised to know about you?
I enjoy gambling and playing Bingo at the casinos! In fact, that's how I have funded some of my travel adventures, with money won on the slot machines and at Bingo!

I enjoy going to baseball games (Spring Training games in March for the Cubs) and Diamondbacks games. I go to Arizona State University football games, and sometimes the Phoenix Suns basketball games! Also go to the Phoenix Waste Management Open golf tournament every year.
Favorite Foods?
Steaks, shrimp, lobster, Chinese and Italian food
Favorite Drink(s)?
Merlot wine, Pina Coladas, Margueritas!
Favorite Sports?
Baseball, Football, Golf
Favorite Music?
Rock and Roll, the Oldies
Danced your heart out?
Yes
How do you relax?
Sitting in my pool chair, reading a good book, and enjoying a cold beverage!

I enjoy camping, and hiking under the stars in the mountains when there's a full moon!
How do you see yourself in 10 years?
Hopefully, still retired and still healthy, running around to the zoo and the mall, seeing movies and doing things with my kids and grandkids, playing golf, planning vacations!
Any words of wisdom?
I think it would have to be plan for the future, but enjoy the present! Don't live in the past and hang onto regrets and grudges. Take advantage of every opportunity you can to have fun with family and friends! Travel every chance you get. I have never regretted traveling.
Posted on: May 09, 2017 at 3:33 AM
Posted on: Jan 20, 2015 at 4:23 PM
Happy birthday Lin! Hope all is well with you! Lorrie