Crystal Lake Community High School


Class Of 1970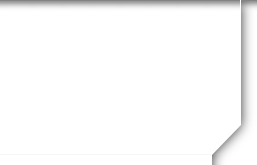 Dennis Lynch
Profile Updated:
May 15, 2010
| | |
| --- | --- |
| Residing: | Crystal Lake, IL USA |
| | |
| --- | --- |
| Occupation: | College Professor |
Children:
Our 17-year-old daughter Sabrina is a varsity cheerleader at --wait for it--CLCHS, the same place where More…

40 years ago no cheerleader knew I existed.
Married? When? How long?
We've been married 10 years.
What have you been doing since 1970?
I've been teaching at the college level since 1974. I've been at ECC fulltime since 1985. I was originally hired as a Computer Science Professor, but switched to English and Literature in 1992. I teach writing classes as well as Lit classes like Shakespeare and Novel and Film.

From 1985-2001 I was also Home Computing Correspondent for the Chicago Tribune. That's basically a fancy way of saying I got paid to play video games and write about them. I gave that up when I got married and realized it was time to put away my toys.
School Story:
I have some fond memories of high school, but my fondest is when it ended. Life after high school has been so much more enjoyable! I don't miss those bullies and homophobes who tried to make high school life miserable for anyone who dressed, looked, thought or acted different. (Not that I carry grudges or anything!)

The funniest moment I recall is when Miss Bridwell, the young, hip, and beautiful Speech teacher, was reading aloud a passage about "tiny little organisms" and instead said "tiny little orgasms." At that age I wasn't even quite sure what the word meant, but I could tell by the look on her face and the reaction of my classmates that something hilarious had just occurred.

Also, I miss my high school nicknames: "Thane of Cawdor," "Round Mound of Rebound," and "The Human Rain Delay."
Where else have you lived?
I taught a year at the Universite de Nantes in France.
Do you still see/talk to/hang out with any classmates? Who?
Yes, I still hang out with--and see every week or two--a number of people that I went to high school with (Jenkins, Kamholz, Scherman, Scudder, Steinsdoerfer, Wilbrandt, and Zarnikow). That's either incredibly sweet or incredibly sad; I haven't figured out which yet.

Though I probably won't go to the reunion (the few bad apple bullies have spoiled the whole barrel for me), there are a number of people I haven't seen in years that I'd love to hear from. If you'd like to hear from me, just drop me a line. My direct e-mail is DennyLynch@aol.com.

In addition, I live in CL, so my house and pool will be open reunion weekend for anyone who wants to stop by or take a break from the more formal gatherings.
Unfilled "Bucket List" items?
I'd love to finish reading all of Greg Slovacek's profile before I die.
High points of your life since high school?
After high school, there was no place to go but up, so it's all been a high point since then!
What are your favorite memories of high school?
An especially memorable event for me was in gym class (usually a house of horrors for someone with my coordination) when I wrestled a muscle-bound jock to a draw, even with his Cro-Magnon cronies chanting "Fem!" and "Faggot!" at me. Now THAT was sweet!

I also remember days in Latin class with the saintly Mrs. Nelson, who epitomized everything that was good about teaching, and who shared her love of the subject with an infectious passion.

A troubling memory of CLCHS was on Friday, April 5, 1968, the day after Martin Luther King was assassinated. I'll never forget the students and even the teachers who were gleeful that he had been killed and who remarked that he got what he deserved.
What do you like to do in your spare time?
Besides read Greg's profile?
Travel much?
80+ countries and all 50 states.
Favorite places to go?
My two favorite trips of all time were with my daughter. We went to the Galapagos Islands one year, and Machu Picchu the next, and spent Christmas day in a small village in the Amazon jungle.

But many of my favorite trips were with people from the class of '70: New Orleans at Mardi Gras (with Jenkins), Cozumel (Scherman), the Canadian North Woods (Steinsdoerfer), Myrtle Beach (Wilbrandt), the Obama Inauguration (Scudder), Vegas (Kamholz), and Montreal, the Serengheti Plain, and Rio at Carnival (all with Zarnikow).
Places you want to go?
Chemung.
Cool things you've done?
I climbed Mt. Kilimanjaro, walked with the gorillas in the mist in Rwanda, and survived a crash landing of a small plane in Zanzibar--all in a 3-week period.
Done something you told yourself you wouldn't do?
Yes, answering these questions.
Any gray hair yet?
Define hair.
What would we be surprised to know about you?
I first met my wife by chance on small boat in a remote part of China. I had the choice of one of three boats to take for a river trip, and just happened to choose the one she was on. She was a thousand miles from her home, and I was seven thousand from mine. We were married a year later.
Favorite Sports?
Full-contact curling. Two Man Bob.
Favorite Music?
Anything by Puccini, Peter Noone, or Milli Vanilli.
How do you relax?
I read a lot, and watch plenty of films. I attend the home and road games of CLCHS when my daughter is cheering. I play poker plenty, and for the last 20 years have attended the World Series of Poker in Vegas every year. This year I competed in the World Crossword Championships, and that will probably be another Nerd-a-thon that will become an annual event for me.
How do you see yourself in 10 years?
1. Answering these questions for the 50th reunion.
2. Waiting for the Cubs to make it to the World Series.
Any words of wisdom?
When I heard about the reunion, I first thought to myself, "If I wanted to join a bunch of middle-aged white people to talk about the past, then I should just attend a Tea Party Convention instead."

But after reading over some of the profiles online and communicating with some classmates I hadn't heard from in years, I can now see some of the benefits of this.
Dan Scott is the name he left high school with, but most of us probably remember more by the name he entered it with, Dan Koehn. Sadly, still even more of us probably most remember the crude two-word nickname he was burdened with.
The abuse Dan took in our high school, abuse he handled with calmness and class, was astounding. Merely his entering the cafeteria would provoke a din of catcalls of that unwanted nickname. I never saw any adult try to stop it. And, of course, none of us younger people stood up against it. The harassment, focusing on one physical flaw, was every student's nightmare. But it was Dan's reality. Can you imagine the sheer bravery that it must have taken him each day to go to school, knowing the heaps of abuse that would rain on him?
Dan's facial blemishes went away with time. But what about those bullies who tried to make him miserable? As they got older, did they ever change? Did they ever feel guilty for what they did? Did any ever write Dan to apologize? Or did those Mean Boys stay the same, and even now mock and fear anyone who looks or act different?
I, too, hope Dan rests in peace, the peace he was never given at our high school.