Crystal Lake Community High School


Class Of 1970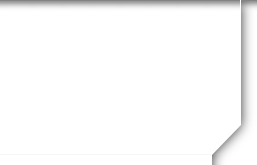 Martha Mauck Worthen
Profile Updated:
March 17, 2010
| | |
| --- | --- |
| Occupation: | teaching assistant/paraprofessional |
Children:
11 children:
Riley L., born 1973 (deceased)
Cherilyn, born 1975
Holly, born 1976
Richard, More…born 1978 (deceased)
Leanne, born 1979
Nicole, born 1981
Rochelle, born 1984
Riley M., born 1985
Kyle, born 1987
Reid, born 1989
Laurel, born 1993

Yes! Attending Reunion
Number attending in 2010:
2
Married? When? How long?
June 3, '72- 37 years
Grandchildren:
8 grandchildren:
Carrie-5
Mattson-3
Duncan-3
Chloe-3
Grant-2
Brayden-1
Jack-8 months
Henry-4 months
What have you been doing since 1970?
Graduated from Brigham Young Univ. in 1974 in Home Ec. Ed. Stayed home with the family and started working 10 years ago at our local school. I enjoy being with the family and grandkids.
Where else have you lived?
Lived in UT from '70-'80. Then I moved back to IL.
Still have family around Crystal Lake area?
No
How often do you get back to Crystal Lake?
occasionally
Would you ever move back to Crystal Lake?
No
Do you still see/talk to/hang out with any classmates? Who?
I see Christy Piper sometimes as she lives and works in Lake Bluff.
What do you like to do in your spare time?
Enjoy baking
Favorite places to go?
Ireland and England. My daughter Holly lives over in England as she married a Brit and they have a daughter-Chloe.
I also like going to UT to visit family, grandkids and friends.
Places you want to go?
I'd love to go back to Hawaii. I haven't been since freshman year in high school. I'd also like to visit Alaska.
Cool things you've done?
I've had fun 4-wheeling with the family in Utah, Idaho and Nevada.
I also was able to chaperone 5 trips to Europe (8 countries) with my older children when their high school chorus or band went on tour during spring breaks.
Watched the sunrise with someone?
Yes
Done something you told yourself you wouldn't do?
Yes
Laughed until some kind of beverage came out of your nose?
No
Any gray hair yet?
Yes, but I love getting it colored
Favorite Foods?
Anything chicken
Favorite Drink(s)?
Water and diet Pepsi
Favorite Sports?
Like to watch football and hockey
Favorite Music?
Classical, "Oldies"
How do you see yourself in 10 years?
Continuing to enjoy the family and hopefully do some traveling.
Any words of wisdom?
Enjoy each day-life is too short!!