Crystal Lake Community High School


Class Of 1970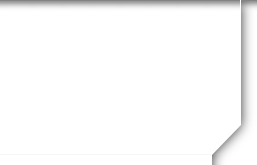 Debbie Rhodes Walker
Profile Updated:
June 18, 2020
| | |
| --- | --- |
| Occupation: | Social Worker now retired |
| | |
| --- | --- |
| Spouse/Partner: | Charles (Tony) Walker |
Children:
Kate Murray born 1978
Kristen Murray born 1981
Yes! Attending Reunion
Number attending in 2010:
two
Married? When? How long?
16 years
Grandchildren:
Jaiden born 5/17/07
Payten born 6/4/08
What have you been doing since 1970?
Raised my girls. Tried to always live in Country with horses, and other critters. Also worked as a Social Worker in various fields for over 35 years.
Where else have you lived?
Lived in SW Michigan for 15 years after college then moved to Florida when girls were 3 and 6 yrs. Stayed there also 15 years. Now live in southern Indiana where my parents are. Moved back to Florida 12 years ago Snowbird at first now full-time.
Still have family around Crystal Lake area?
No but have alot of friends still.
How often do you get back to Crystal Lake?
When lived in Michigan got back 2 times per yr but since moved to Fl only once.
Would you ever move back to Crystal Lake?
No
Do you still see/talk to/hang out with any classmates? Who?
Would love to see old friends including Judy Blum, Cheryl Nuhn, Vicki Terry, Lynn Lewis, Jim Westervelt, and many more I'm sure I missed.
Unfilled "Bucket List" items?
Travel especially to Hawaii.
High points of your life since high school?
Spending time with family and friends.
What are your favorite memories of high school?
Hanging out with friends, after game dances.
I was awfully shy in High School so had a difficult time making friends.
What do you like to do in your spare time?
Fish, Golf, swim, card games, shuffleboard, Corn hole and all games with friends.
Travel much?
Have been in Most of states including Canada & Mexico
Favorite places to go?
Florida.
Places you want to go?
Retired and became a snowbird to Florida in 2009. Live in a 55 older park that is really a blast. All kinds of amenities and friends that just want to have fun in their retirement.
Cool things you've done?
Deep sea fishing
Laughed until some kind of beverage came out of your nose?
Yes
Any gray hair yet?
Only my hairdresser knows for sure.
What would we be surprised to know about you?
Not shy anymore.
Favorite Foods?
Any seafood. Lobster favorite.
Favorite Drink(s)?
Good lightly sweet wine
Favorite Sports?
softball but love to watch Football
Favorite Music?
Country and Christian Contemporary
Danced your heart out?
Yes
How do you relax?
Watch a good movie with Tony, my husband.
How do you see yourself in 10 years?
Happy and retired.
Any words of wisdom?
Live each day like it is your last. Tell someone you love them every day.
Debbie do you have any info on Cheryl Nuhn? Would like to post something, but have nothing! Anything would help! Sorry....just ran across your email!
Posted on: Jun 22, 2017 at 3:33 AM