Crystal Lake Community High School


Class Of 1970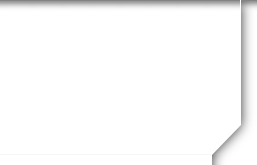 Pam Dietz Carrico) - (Class of 1972
Profile Updated:
February 7, 2016
Children:
Jen McCann Bahr, 1974; Jason McCann, 1977; Adam Carrico, 1977; Raychel Stella, 1979; Amy Carrico Hopkins, More…

1981; Lisa Carrico, 1979
Yes! Attending Reunion
Married? When? How long?
36 yrs
Grandchildren:
Rylan, age 11
Brody, age 10
Finn, age 9
Tori, age 7
Greyson, age 6
Josie, Age 6
Evan, age 5
Harper, age 1
Landon, age 6 months
Wyatt, deceased 2013
What have you been doing since 1970?
Raising kids, building career in law office, raising more kids, and now enjoying being a grandma which is the best job of all!!
School Story:
I didn't like high school much but my fondest memories were from all the friends I had from my first "love" - Bob McCann. We had the best friends.

Wish I had made longer lasting friendships while in High School.

I loved going to football games, basketball games and pep rallys and hanging out with upperclassmen.

Used to think it was cool to stand on the corner with the smokers - boy what little I knew then!!
Where else have you lived?
Illinois, Wisconsin, California and back to IL, finally Wisconsin to retire
Still have family around Crystal Lake area?
yes Chicago area
How often do you get back to Crystal Lake?
not enough
Would you ever move back to Crystal Lake?
No
Do you still see/talk to/hang out with any classmates? Who?
No, have not at all over the years. Only of late - Cindy Lester Powers.
Ever want to do anything that you haven't done yet?
Too many to list on my bucket list!! But would love to live long enough to see some grandchildren married - we will see.
High points of your life since high school?
Marrying my soulmate of now 36 yrs. Building a short lived career with Wisconsin Public Service at power plants in Wausau & Green Bay; working for 20 years in a law firm; being a mom and now grandmother - I have been blessed.
What are your favorite memories of high school?
My love life back then. Great fun and memories.

Singing in the Acapella choir and being active in the music activities. Going to competition.
What do you like to do in your spare time?
If not with grandkids, I love to read, travel, play on computer and LOVE to watch football.
Favorite places to go?
San Francisco, Alaska, Wisconsin.
Places you want to go?
Back to San Francisco, San Diego. Would love to go back th beaches in Pacifica CA to watch surfers! Awesome time with best friend, now deceased.
Cool things you've done?
The absolute coolest ever was seeing my first grandchild born. Other than that I loved our residence in CA and the fun we had playing tour guides out there for visiting family.
Watched the sunrise with someone?
yes, my best friend who passed away in 2007
Done something you told yourself you wouldn't do?
yup
Laughed until some kind of beverage came out of your nose?
Yes
Any gray hair yet?
Me? No, the salon helps with that!!
What would we be surprised to know about you?
That I am a very strong willed person, survived all but murder in my lifetime thus far (and murder could have happened too - LOL). Survived cervical cancer, am insulin dependent diabetic and working hard everyday to try and maintain it.
Favorite Foods?
French fry aholic; and pizza, lobster - all things not good for you.
Favorite Drink(s)?
Diet soda, margaritas, ice cold water
Favorite Sports?
Football, football, football and any sports my grandkids play in and love gardening.
Favorite Music?
All kinds, but country is my fav
Danced your heart out?
Yes
How do you relax?
Reading or reading to my grandkids.
How do you see yourself in 10 years?
More broke.
Any words of wisdom?
"Dance like nobody's watching; love like you've never been hurt. Sing like nobody's listening; live like it's heaven on earth."

And Live life to the fullest - it's way to short!!
Pam's Latest Interactions