Crystal Lake Community High School


Class Of 1970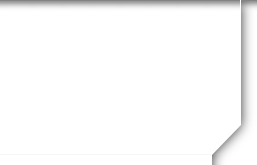 Kathleen McLatchie
Profile Updated:
August 27, 2019
| | |
| --- | --- |
| Residing: | Iowa City, IA USA |
| | |
| --- | --- |
| Occupation: | National Director VA Clinical Laboratory National Enforcement Office: Retired 2019 |
Yes! Attending Reunion
Number attending in 2010:
1
Birthplace:
Davenport, Iowa
What have you been doing since 1970?
I am not sure--the time went really fast!

Packed up the night of graduation and left Crystal lake. Went to Western Illinois University after high school(attended with Ann Jollie and Billie Jean Baldwin)

Dropped out of college

Had a craft business for 8 years--it is way too much work to own a retail business!

Went back to college

Went to work temporarily for the VA as a Medical Technologist--I am still there!

I started as a bench tech, moved to research in flow cytometry, then started working for the VA National Pathology and Laboratory Medicine Enforcement Program.
School Story:
The day Dave Barker brought his boa constrictor, Babe in to show us in Mr. Scheel's biology class. I was a little leery of snakes in general, but Dave convinced me to pet Babe and let Babe sit on my shoulders. I remember thinking she really was pretty cool. Shortly after that she bit Dave on the nose and got loose in class. I remember Babe as being VERY large. But in pictures, she does not look nearly as big as I remember.
Where else have you lived?
Colorado Springs
Davenport, Iowa
Still have family around Crystal Lake area?
No.
How often do you get back to Crystal Lake?
Packed up the night of graduation and left Crystal Lake. Returned once for Ann Jollie's wedding and a second time to attend the 10 year reunion.
Would you ever move back to Crystal Lake?
No
Do you still see/talk to/hang out with any classmates? Who?
I keep in touch with Ann Blake (Jollie).

Talk to BJ Baldwin frequently
Unfilled "Bucket List" items?
Lots of things. I love to travel, have adventures and try new things.
High points of your life since high school?
Spent a summer touring Europe. It was pretty intimidating to go through checkpoint Charlie into East Berlin.

Writing National policy for VA Laboratories and designing a Strategic plan for the Department of Veteran Affairs National Pathology and Laboratory Medicine Enforcement Program for presentation to the Undersecretary. The program was adopted as a model for other patient care programs within the VA.
.
Sharing an abundance of amazing times and adventures with my family and friends. Sometimes the simplest things are the best.
What are your favorite memories of high school?
I have a lot of little memories.

I remember the school newspaper, and the time when the paper was delivered on time there was a little hole cut out in each paper to remove a line about Miss McKay's engagement. The fact that the line was cut out caused much more scrutiny than there ever would have been if the line had been left in.

I remember Mr Scheel's lab assistant always dressing up the human skeleton in the classroom, once as the Easter Bunny, once dressed in Mr. Scheel's lab coat with a turban on the skull and a cigarette in the teeth.

Mr. Harris telling jokes in Physics class while we were trying to take the physics exam!

I remember the school shows in which two members of the Sam Smith Trio played guitars, sang and told jokes. If you recall, Sam Smith never played with trio---- there was always a different reason why he could not make—he played the jug and was out emptying a new one, etc.

I remember after game dances in the gym. Some the bands that were booked were so bad, some of the students attending the dance commandeered the microphones.

Remember Captain's Basketball—what was that all about. If you recall the forwards were stationed in circles on the floor and could not move out of their circle.

I remember going on a field trip to Chicago with the home economics class to pick out furniture for the Home Ec. Department from the Furniture Mart, ditching the teachers and spending the day free in the city.

I remember losing my loafers during the homecoming snake dance and not being able to retrieve them because I was swept up in the crowd.

There were a lot of good times!
What do you like to do in your spare time?
I do not have much spare time! Playing with my dogs, travel, quilting.
Travel much?
Yes, just got back from the UK. Plan to hit all the National Parks in the next 5 years. I retired 5 months ago and I have already logged 8,000 driving miles and 15,00 air miles.
Favorite places to go?
I try to go to Hawaii as often as I can. I love the volcanoes and getting off the beaten track.

Alaska, the Caribbean, Europe, and any of our National Parks are cool to visit.

Love Harry Potter, so have visited the Universal Harry Potter Studio Tour in London (I recommend the VIP tour) and the theme park in Orlando.
Places you want to go?
Everywhere
Cool things you've done?
Sailing in the Caribbean on a schooner during a squall with a one legged Captain who looked a lot like the Morton Fisherman.

Hiking through the Bamboo Forests in the Southern part of Haleakala Park on the Pipiwai Trail in Maui.

Whitewater Rafting in Alaska.

Visiting the graves of my ancestors (circa 1700) in Old Cummnok, Scotland.

Going on annual adventure vacations with my sisters.
Watched the sunrise with someone?
yes--but sunsets are my preference
Done something you told yourself you wouldn't do?
Live in Iowa
Laughed until some kind of beverage came out of your nose?
Yes
Any gray hair yet?
white hair at my temples
What would we be surprised to know about you?
I have dyslexia and did not learn to read until 6th grade. It was pretty amazing to me when I learned how to extract words from books! I still absolutely cannot spell.
Favorite Foods?
There are so many.
Favorite Drink(s)?
Merlot
Favorite Sports?
basketball
Favorite Music?
That old fasion Rock and Roll
Danced your heart out?
Yes
How do you relax?
Spend time with friends, travel
How do you see yourself in 10 years?
Retired, sitting on the beach
Posted on: Nov 08, 2015 at 2:28 PM
Hope you have a great birthday
Posted on: Nov 11, 2014 at 3:33 AM
Posted on: May 08, 2014 at 1:22 AM